Faculty in the Dornsife College of Letters, Arts, and Sciences, Roski School of Art and Design, and the International Academy Have Filed for a Union Election!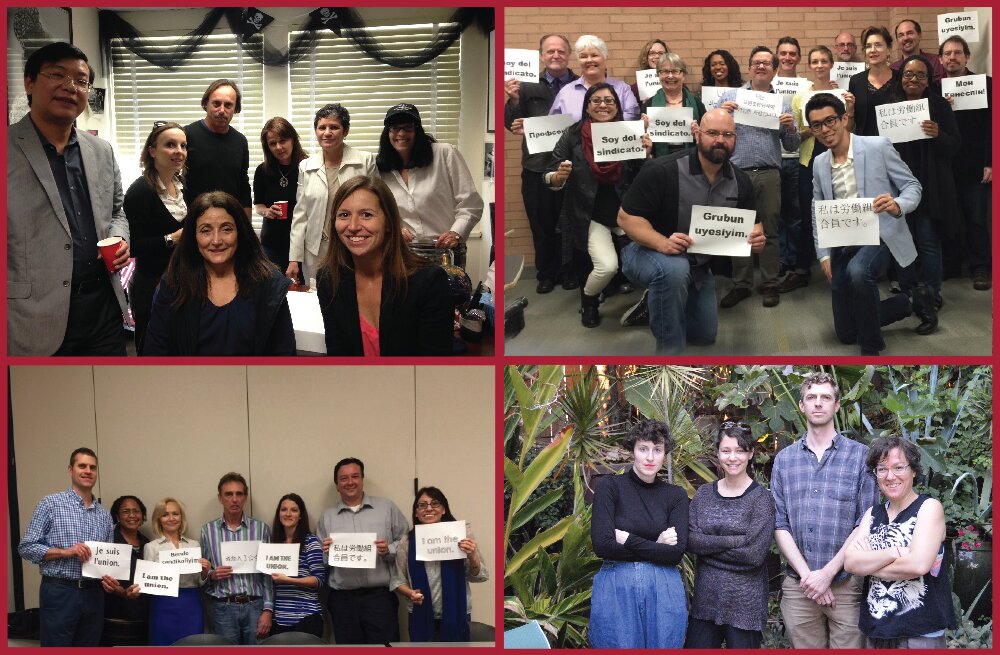 This exciting milestone is just the beginning.
Colleagues,
I write to you today with exciting news. Yesterday, faculty from Dornsife, Roski, and the International Academy filed for a union election with the National Labor Relations Board. This action is an important milestone in our organizing efforts on campus, and my colleagues and I in the International Academy are thrilled to be taking this next step with our colleagues. This action is just the beginning, and together, we will continue to build a strong faculty union in every school on campus.
USC Faculty in the Press
Together, we're organizing to raise professional standards and put student tuition funds back where they belong: the classroom. Our fight for education justice has garnered attention from outlets local and national, just take a look:
Noura Wedell, faculty in the Roski School of Art and Design, talks to The Guardian about the real-life consequences of contingent employment for faculty.
KPCC talks to Kate Levin and Alexis Disselkoen about why building a faculty union at USC is so important.
The Los Angeles Times reports on our filing and upcoming union election.
What's Next?
Sign an Authorization Card: This showing of support is critical to building our faculty union. If you haven't already, please email us at and we can get one to you.
Learn About the Union Election Process: Have questions about next steps in growing our union? Click here to check out our Frequently Asked Questions.
Today we celebrate an exciting step in our fight for education justice at USC. We will be in touch soon with more important updates.
Best,
Ixchell Reyes
International Academy
---
"Creating a strong faculty union, would give us a more positive voice in the decisions that affect both teachers and our students. I am inspired by the action taken today by faculty in Dornsife, Roski, and the International Academy, and look forward to joining them as they work for fair wages and secure employment."
Andrew Garver, Thornton School of Music
"This action is an important milestone in our unionization effort here at USC. I'm excited for my colleagues in Roski, Dornsife, and the International Academy, and look forward to even more victories in the coming months."
Kimberly Tso, Price School of Public Policy
"I'm thrilled to see my colleagues in the International Academy, Roski, and Dornsife filing to form their union. NTT faculty at USC deserve to have a real voice on campus, and this is just the beginning. My colleagues and I in the USC School of Dramatic Arts look forward to joining these efforts in the future."
Andrew Borba, School of Dramatic Arts
---